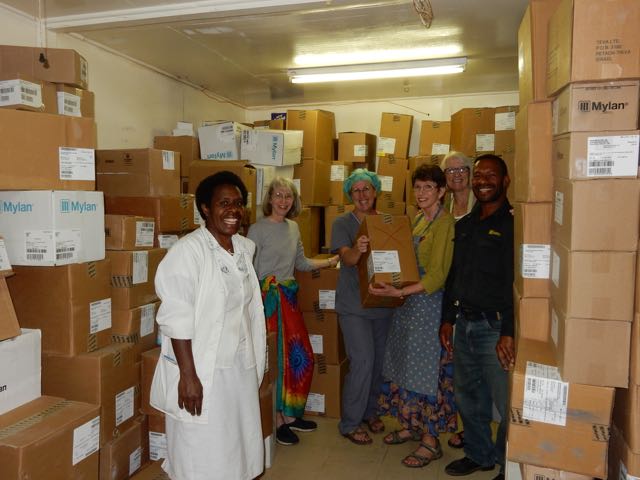 Medical Supply Shortage in PNG – Prayers Answered!
Kudjip Nazarene Hospital: You may recall back on December 5th, of last year, when a story and prayer request was sent out regarding the shortage of supplies at the Kudjip Nazarene Hospital in Papua New Guinea…  Well God has answered prayer!  Dr. Erin Meier, medical missionary at Kudjip reported the arrival of not one, but two containers of supplies!
The urgent request for gauze and gloves has been answered, as well as a need for medicines that are difficult to obtain in-country.
When God opens the doors of blessings, the cups (or in this case storage rooms) runneth over!  The team at Kudjip is diligently working to efficiently organize all of the supplies so that they can be placed into service in the coming days.
If 2016 is anything like 2015, where the hospital saw more than 57,500 outpatients, admitted 6,291, and delivered more than 2,200 babies, then these supplies will go quickly.
We are praising God for these answers to the prayers for supplies.  But even more than supplies, we are praising God that each year, hundreds of people give their lives to Christ at the hospital, new churches are started, miracles happen, people grow in their faith, patients find comfort and some face death with new hope, and the good news of abundant life in Christ is lived and proclaimed!